No 15 (2016): Ukrainian Antarctic Journal
Articles
Initial soil formation in coastal Antarctica: do non-ornithogenic soils exist?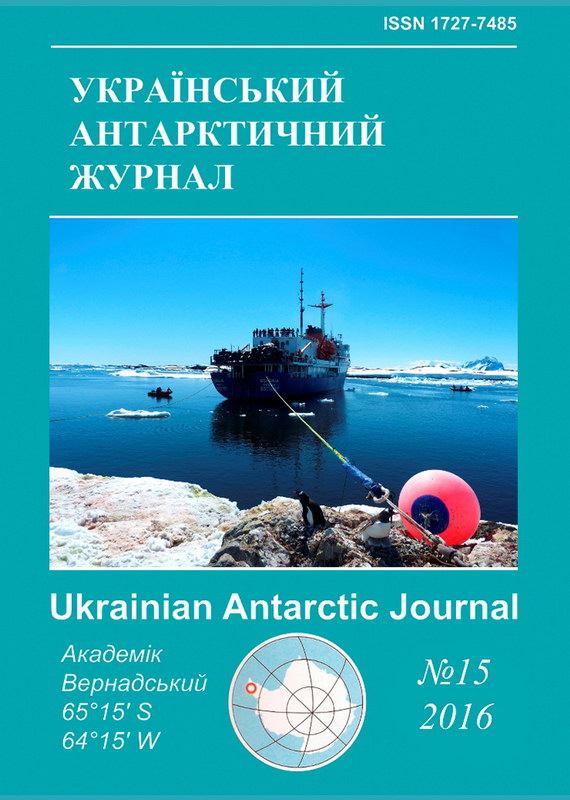 Published
January 18, 2017
Keywords
tundra

,

cold environments

,

primitive soils

,

permafrost

,

ornithogenic
This work is licensed under a Creative Commons Attribution-NonCommercial-NoDerivatives 4.0 International License.
Abstract
Tundra soils were formed in a cold environment with harsh winters and short growing season. Most of them are primitive in terms of their profile differentiation and depth. Therefore, studying these soils is important for understanding the initial stages of pedogenesis. Many studies in this field have been carried out in arctic and alpine environments, but there is still some lack of information about Antarctic soils. How­ever, primitive soils of Antarctic tundra and other cold environments may be incomparable because of their different genesis. Impact of ornithogenic products on tundra soils and habitats in Southern Hemisphere is much stronger than in Arctic or alpine environments; but many soils in the coastal Antarctica have no visi­ble signs of ornithogenic influence. In this study we hypothesized that the high content of trace elements in soils may prove their ornithogenic origin. It may be caused by an intensive biogenic flux of chemical ele­ments from marine to terrestrial ecosystems: plankton + microbenthos→N. сопсіппа→L. dominicanus→ guano + pellets (N. сопсіппа shells). In this study we investigated the content of trace elements in soils of Galindez Island and Skua Island (Wilhelm Archipelago). It was found that the content of Ca, Sr and Cd in soils formed on N. сопсіппа shells (ornithogenic soils) was significantly higher than in parent rock. Con­tents of Sr and Cd in soil have strongly correlated with content of Ca, which is the main component of mollusk shells. In some soils formed on rhyolites, the content of these elements in soil was much lower than in parent rock; but linear correlation between Ca and Sr (R2=0.997, p<0.001) as well as between Ca and Cd (R2=0.963, p<0.001) contents was as strong as in soils formed on N. сопсіппа shells. These results support the idea of ornithogenic origin of Ca, Sr and Cd in the Antarctic soils. A further study with a focus on the isotopic composition of these elements is therefore suggested.