No 4-5 (2006): Ukrainian Antarctic Journal
Articles
Copper-resistant microorganisms isolated from Antarctic island Galindez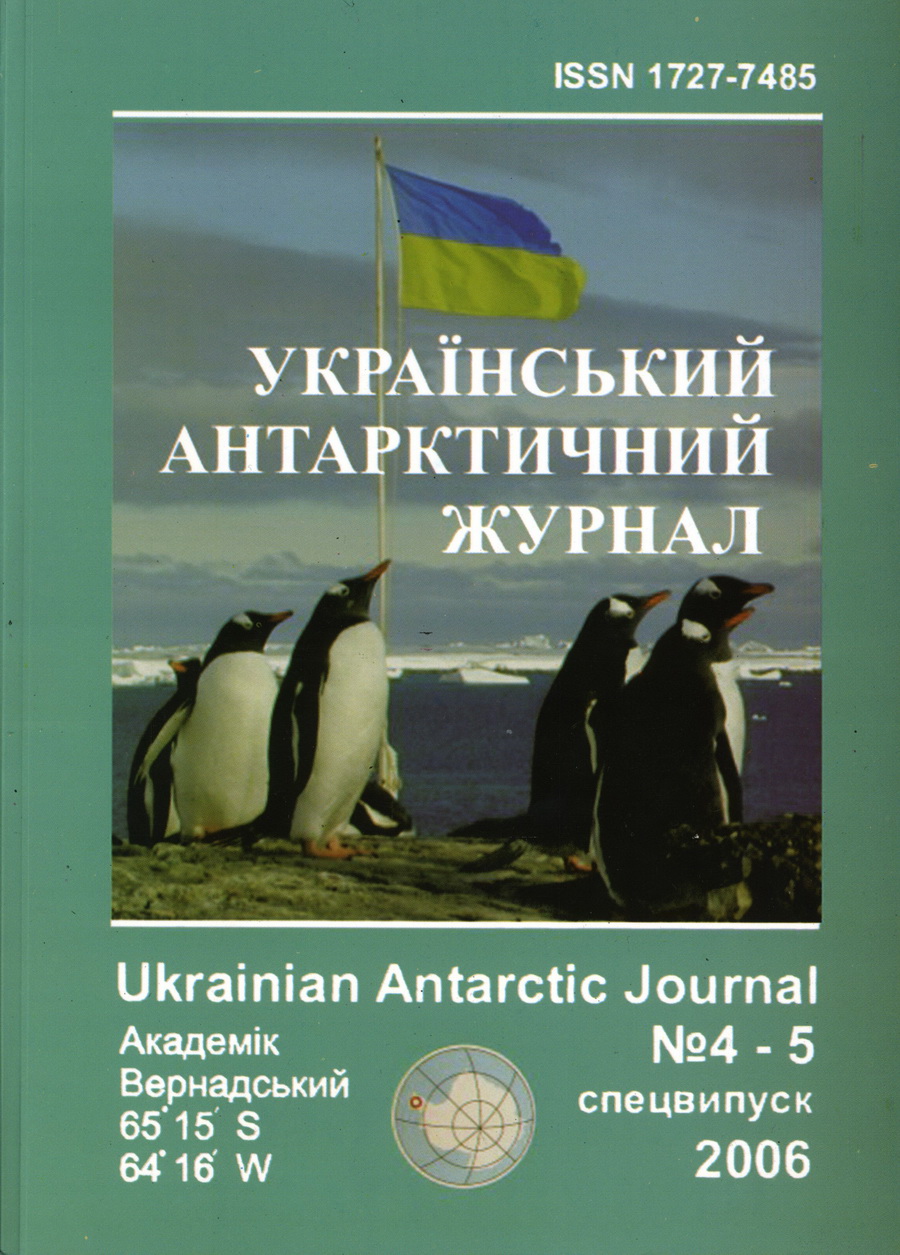 Published
December 15, 2006
Keywords
resistance to high concentrations of copper

,

Antarctic microorganisms
Abstract
The copper-resistant microorganisms were isolated from soils of Antarctic island Galindes. It was shown that these microorganisms can grow on the medium with concentration of Cu2+ ions 1000–3000 ppm.
References
Avakyan, Z.A. (1973). Toksichnost` tyazhely`x metallov dlya mikroorganizmov. [Toxicity of heavy metals to microorganisms]. Itogi nauki i texniki. Mikrobiologiya, 2, M., VINITI, 5–45.
Andreiuk, K.I., Iutynska, H.O., Antypchuk, A.F., Valahurova, O.V., Kozyretska, V.Ie., & Ponomarenko, S.P. (2001). Funktsionuvannia mikrobnykh tsenoziv hruntu v umovakh antropohennoho navantazhennia. [Functioning of microbial coenoses of soil in the conditions of anthropogenic loading]. Kyiv, Oberehy.
Medvediev, V. V., & Laktionovoi, T. M. (Eds.). (1998). Zemelni resursy Ukrainy. [Land resources of Ukraine]. Kyiv, Ahrarna nauka.
Iutynska, H.O. (2006). Hruntova mikrobiolohiia. [Soil microbiology]. Kyiv, Aristei.
Kovda, V.A. (1985). Biogeoximiya pochvennogo pokrova. [Biogeochemistry of soil cover]. Moscow, Nauka.