No 15 (2016): Ukrainian Antarctic Journal
Articles
Bioinformatic prediction of genes of cold-induced transcription factors CBF/DREB1 and DREB4 in Deschampsia antarctica Desv.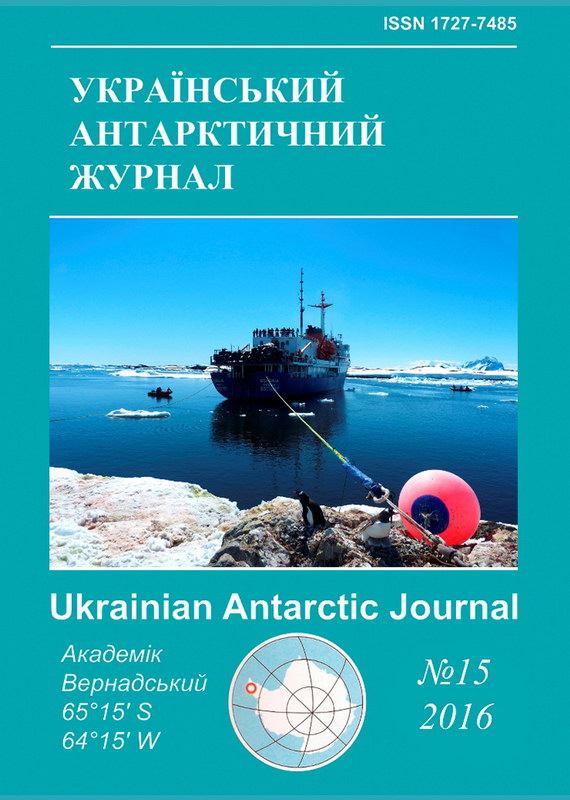 Published
January 18, 2017
Keywords
abiotic stress

,

antarctic plants

,

in silico prediction

,

tolerance

,

transcription factors
This work is licensed under a Creative Commons Attribution-NonCommercial-NoDerivatives 4.0 International License.
Abstract
The work was aimed at the study of the mechanisms of stress-resistance in plants through the example of Antarctic hair grass (D. antarctica), in particular at the analysis of genes of transcription factors (TF) of CBF/DREB1 and DREB4 groups, responsible for the regulation of plant response to cold and other abiotic stresses. As a result of in silico analysis of the data of sequencing genomic DNA and mRNA of D. antarctica using identified genes from related species of grasses and some typical motives as reference sequences, 17 predicted genes of the studied groups were identified. Predicted genes DaCBF were described and classified by comparing with the sequences of previously described orthologous genes of other species, and the genes were named according to the nomenclature of CBF adopted for other grasses. The composition of gene clusters was analyzed along with their potential role in shaping the cold tolerance of the species. It was found that the sequences of the protein products of predicted genes contain conservative motives and DNA-binding domain AP2/ERF typical of these groups, and share significant homology with orthologous proteins of related species. Phylogenetic analysis showed that the structure of the group of predicted D. antarctica transcription factors is generally similar to that described for other cereals: small subgroups CBFI and CBFII are composed each of one TF, whereas larger groups CBFIII and CBFIV contain four and eight TF, respectively. DREB4 cluster consisted of three TF. Analysis of transcriptome sequences revealed the constitutive expression of TF of the groups CBFIIIc, CBF IV and DREB4. There were not found any specific distinctions in the size or composition of CBF/ DREB1 and DREB4 groups of predicted transcriptional factors, which could explain the increased cold-tolerance of D. antarctica.