No 6-7 (2008): Ukrainian Antarctic Journal
Articles
On seasonal and interannual fluctuations of the World Ocean level at the Antarctic shore and the possible part icemelt plays in its increase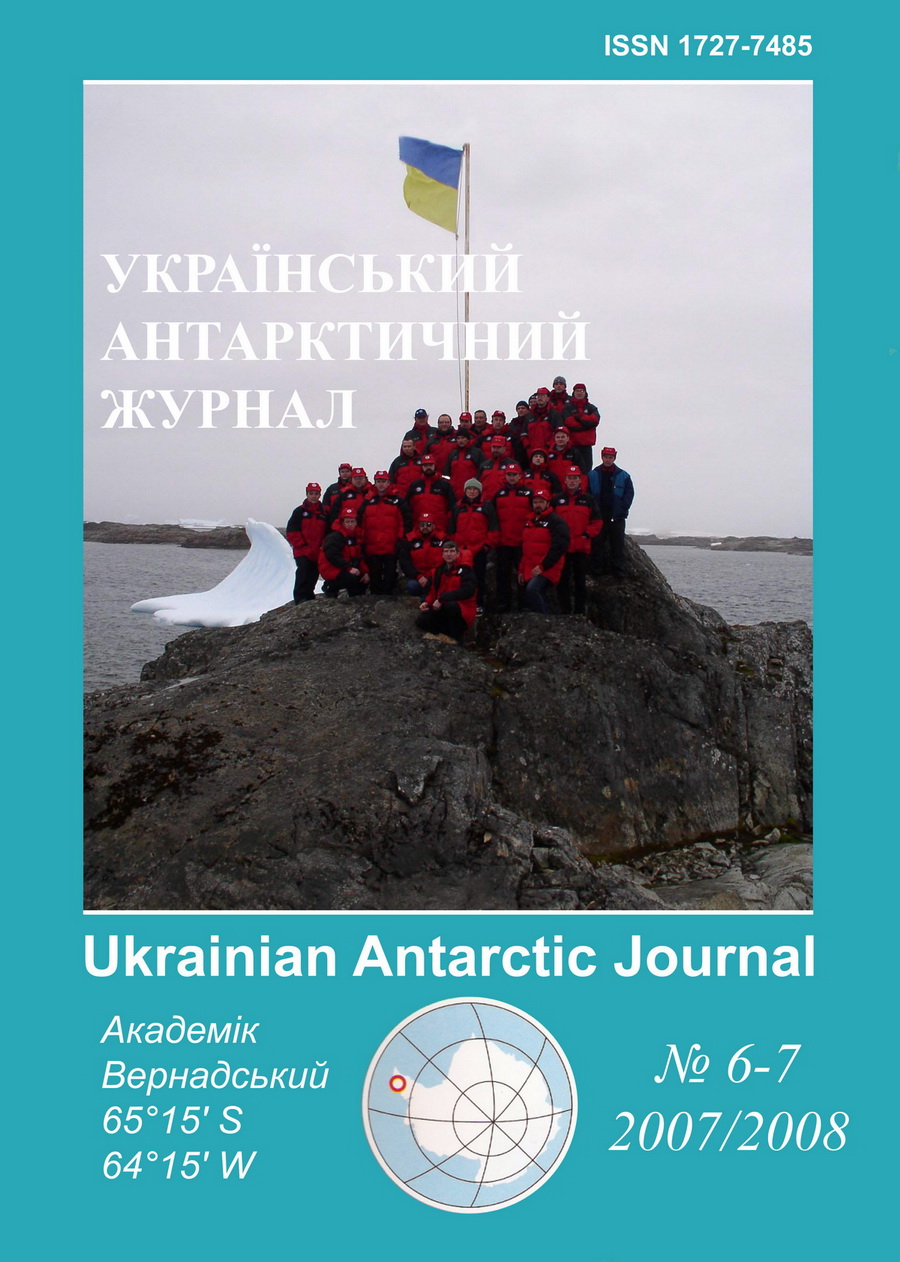 Published
December 15, 2008
Keywords
Seasonal and interannual variability

,

Antarctica

,

level

,

World Ocean

,

water leveling
Abstract
The analysis of the monthly average heights of a level on 8 coastal Antarctic stations has allowed to establish time (month) of approach of extremum and sizes of their amplitudes in a seasonal data. In interannual variability of a level are revealed the periods and amplitudes of the dominating long-periodic waves.
The estimation of the amount thawed ice which has got as water to the World ocean from Antarctica, has been carried out on trends of interannual fluctuations of a level on the stations. For this purpose the method of water leveling was used, and as main station the Brest station have been chosen. In a result the amount of water which has arrived from Antarctica to World Ocean for the researched period is designed.
Similar rough estimations have been carried out also for the Greenland and the Arctic Ocean. The designed volumes of water which has arrived to World Ocean from the named objects are debatable estimation, however are represented close to true.